The Tiffany's Story
You've got to really love pizza to spend your life making it – and making it the best that it can be.
That's what Tony Sacco has done. Tony started out in the pizza business at age 15, working first as a busboy. Tony soon began working to perfect his own pizza recipe and learning the ins and outs of the pizza business one step at a time.
In 1979 at the age of 23, Tony saw an opportunity and grabbed it. A struggling neighborhood pizza restaurant in Dearborn Heights desperately needed new ideas and leadership in order to survive. Leveraging his savings, Tony bought the business and took charge – and a success story was born.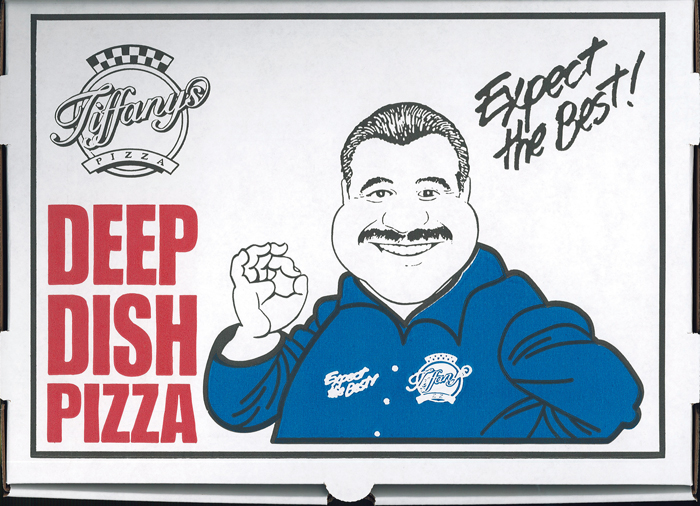 Customers immediately took a liking to the clean surroundings, outstanding service, and distinctive pizza with the specially-seasoned sauce, and the Tony Sacco success story was under way. Tony opened new outlets in Garden City and Monroe, changing the name of his business to Tiffany's to reflect its distinctive Tiffany lamp –styled décor.
Today, Tiffany's is a thriving family enterprise with several franchises and the direct managerial involvement of Tony's daughter Tiffany, who helps oversee much of the day-to-day business. And while the company has grown and changed, the important things haven't: Tiffany's still makes affordable, premium-quality pizza and other foods that are favorites for generations of Monroe County families. And they always will.